10×15 Storage Unit
A 10×15 storage unit is one of the many locker sizes that NationWide offers. If you are packing and moving to a new house, need to declutter your business or living space, or are renovating your home, this is the right storage unit size for you. This unit size offers very little restrictions when it comes to storage space. With enough space to store many common items such as patio furniture, cars, dining room sets, and more, a 10×15 storage unit can store up to five bedrooms worth of belongings.

Looking for climate-controlled storage units? This is one of the many features our NationWide Self Storage facility offers. Not only does this ensure that fragile items such as antiques, musical instruments, technology, living room furniture, and appliances are protected, but it also grants you the worry-free, peace of mind you deserve. Still not sure if a 10×15 storage unit is right for you? Read our self-storage tips below to determine how much space these storage units provide.



How big is a 10×15 storage space?
Our 200 square foot 10×15 storage units are 10 feet wide and 15 feet long. With 1,600 cubic feet of space, these units are suitable to store five rooms worth of belongings or hold the complete furnishings of a two- or three-bedroom home. To provide a visual, a 10×15 storage unit is about the same size as a single car garage. (Please note that while this locker is the same size as a single car garage, we do not allow car storage at NationWide Self Storage because you would have a hard time getting it through our doors).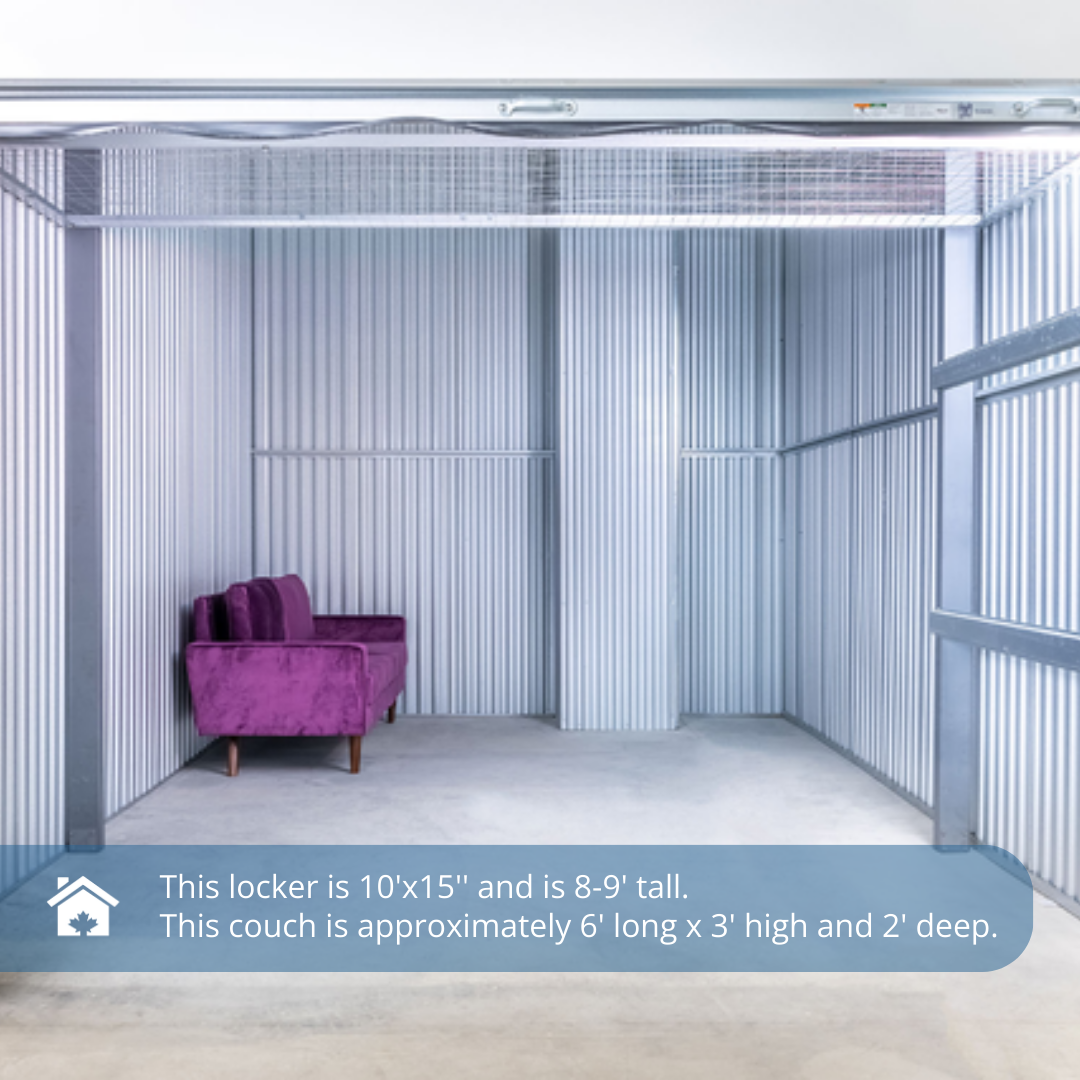 In addition to our diverse storage unit sizes, our NationWide self-storage facilities come with many amenities. From our highly secure, keyless lock system that allows customers to access their unit from phone or fob to our competitive pricing and promotions, you can save time, money, and stress by storing with NationWide.
What fits in a 10×15 storage unit?
With the space to store the contents of up to five bedrooms, a 10×20 storage unit is a great solution for multi-bedroom homes. This storage unit is the perfect size to store outdoor equipment as well as large quantities of boxes, furnishings, even cars. Items that are commonly stored in a 10×15 storage unit includes bedroom sets, living room furniture, patio furniture, large appliances, motorcycles, canoes, etc.
Not only this, but a 10×15 storage unit is a popular choice for business storage. It keeps companies organized, secure, and makes inventory and filing storage completely stress-free.
How much does a 10×15 storage facility cost?
The price of a 10×15 storage unit at NationWide is approximately $429 for one month's rent. However, this price will vary depending on the time of year, length of rent, and current company promotions. For the full details on cost and availability regarding a 10×15 storage unit, contact our experts at NationWide Self Storage at (604)-336-9594.

Convenient locations with a 10 by 15 storage size units
Trying to find self-storage that offers easy access, a convenient city location, and a streamlined storage process? Contact our team at NationWide and start renting a 10×15 storage unit. We have 3 locations for our self storage, choose the one that is closest to you.