How big is a 5×5 storage space?
A 5×5 storage unit is approximately 5 feet long and 5 feet wide, totaling 25 square feet per unit, like a small walk-in closet. This unit is roughly the size of a small walk-in closet or bathroom, providing about 200 cubic feet of packing space. Our public storage space locker offer plenty of packing room for small furniture items, sports equipment, or the contents of a large closet, making it the ideal solution for decluttering most households. Do you think you might need something more significant than a 5×5 storage unit? The next self storage unit sizes up are a 5×8 and 5×10 self storage units.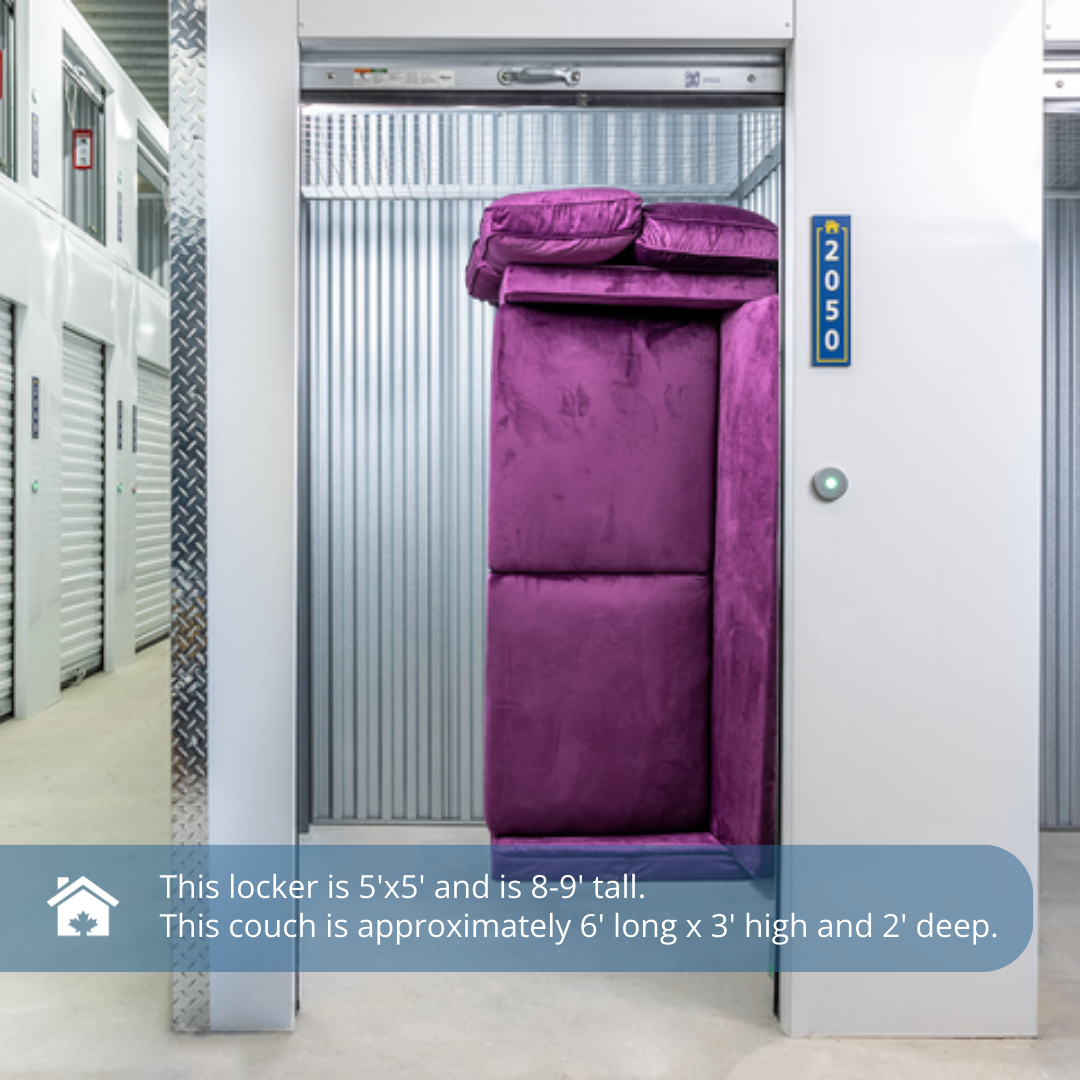 What fits in a 5×5 storage unit?
A 5×5 storage unit can comfortably store items commonly found in bedrooms or small studio apartments. Items such as twin mattress sets, lamps, books, holiday decorations, seasonal clothing, home electronics, chairs, sporting equipment, most motorcycles, and several boxes of household items are fair game.
Wondering how many boxes our 5×5 storage units can hold? Depending on their size, 5 to 27 boxes can fit inside our 5×5 storage units. For example, 27 6-cube boxes (extra-large boxes) or 72 1.5-cube boxes (small boxes) could fit in a 5×5 storage unit. Need more packing space in your storage container? Feel free to utilize every inch of your self-storage unit, stacking the heaviest items on the bottom and the lighter ones on top. With a locker heights of 8 feet to 9 feet, we promise these self storage units offer plenty of room.
How much does a 5×5 storage units cost?
The rental fee for a standard 5×5 storage unit starts as low as $149 per month and varies at each location. Other factors determining the month's rent are the time of year, current promotions, and the length of time that the storage unit is needed.
Unlike other public storage facilities, our storage locker prices are not a secret. To find the self storage units prices at each location, start by searching for a NationWide Self Storage facility near you or feel free to call one of our storage experts at NationWide Self Storage to discuss what would work best for you.
Convenient locations with a 5 by 5 storage size unit
Are you trying to find a self-storage facility that offers easy access, a convenient location, and enterprise-level enhanced security? Consider renting a 5×5 storage unit or a 10×10 storage unit at NationWide Self Storage. We have 3 locations for our self storage, choose the one that is closest to you: