November 23, 2020 | 2 minute read
Most Important Things For Commercial Storage Users
Here are some important considerations for commercial storage users when picking a facility.
Commercial users of storage typically have some very different needs when compared to those of household users of storage. For this reason, the features of a storage facility, as well as other aspects of a storage facility that make it appealing to commercial storage users, can be very different than typical household storage users.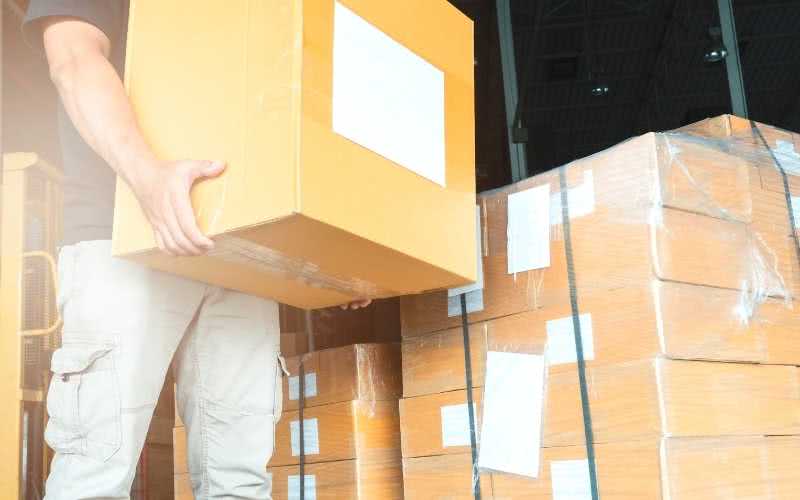 Price
Although a key factor in making storage decisions, for commercial users of storage, price should come second to factors that make a facility the most useful and efficient for your business.
Access Control
Modern storage facilities offer access control that can be turned on and off to selected users so they can access a storage unit for your business. This can be useful if you are storing inventory or need to move equipment in and out and have several employees who do this. By having digital access control to not only the facility but also to your locker, there is no more worry about duplicated keys or unauthorized access and inventory loss.
Loading Areas
When selecting a facility for your commercial storage needs, ensuring that it has easily accessible and secure loading areas is crucial. Some older facilities have open or uncovered areas that can pose risks to your merchandise or equipment in the loading and unloading process. Modern facilities will have secure areas with easy access to the facility. These will typically be covered and in a secure area to ensure nothing goes missing when loading and unloading.
Locker size and Availability
Having the proper locker size for your commercial needs is important however so is being able to easily expand your storage space if needed for a busy season or a large order. One of the major advantages of self-storage provides over typical warehouse space is flexibility. A customer can add or remove storage space with short notice to meet the changing needs of their business. Because of this, it is important to pick a facility large enough and with a variety of locker sizes that can meet your changing needs with short notice.
Facility amenities
Commercial storage users typically have different needs when it comes to the amenities that storage facilities offer. These can include package shipping and receiving as well as having small office space for meetings to take place. Many modern storage facilities offer these as added features and this sets them apart from older less modern competitors.
Overall, it is important to look at the storage needs of your business from a holistic point of view. This can not only save you time you can spend on building your business but it also may be the case that the added features of a slightly more expensive modern facility actually end up saving you money in the long run.
Popular Posts
The Ultimate Guide to Furniture Storage

Whether you're downsizing, moving, or simply in need of some extra space, furniture storage can be a lifesaver. Self-storage is a versatile, affordable, convenient option that can save you from living with furniture clutter and chaos. In this ultimate guide, you'll learn the ins and outs of furniture self-storage and gain a few tips and […]

Read More

7 Benefits of Summer Self Storage in Vancouver

Summer is the season that everyone in Vancouver and the Lower Mainland seems to embrace the most. The sun is out, the weather is dry, and people take advantage of outdoor adventures, vacations, and making memories in the beautiful natural playground that is our backyard. Summer also brings the need for additional storage space, especially for […]

Read More