GLOBE AND MAIL | Wallace Immen
The potted plants in the atrium lobby have withered, the floors have been stripped to bare concrete and engineers are using ground-penetrating radar to map the supports under the floors. Office cubicles are making way for cubic feet of storage units in a three-storey building on Toronto's Don Mills Road that was once the home of the National Post newspaper.
The renovation of the 1986 building in the suburban Don Mills neighbourhood is one of seven new or repurposed multifloor storage complexes being developed in Toronto and area by Toronto-based Bluebird Self Storage.
And it's only part of a phenomenon in which a flock of Canadian and U.S. developers are building multistorey storage facilities across the fast-growing Greater Toronto Area (GTA), which is perceived as underserviced for storage space, says Clive Bradley, self-storage group practice lead for CBRE Ltd.
---
The two big areas of demand in Canada are the Toronto and Vancouver areas. Calgary and Edmonton are also seeing renewed interest as oil prices recover.
The storage market is considered undersupplied across the rest of the country as well. And that is bringing a lot more money in from the United States and more interest from pension funds and lenders, Mr. Bradley says. "We estimate the demand for self-storage to be at least four square feet per person in the GTA, and that's compared to a current supply of between two and three square feet. By comparison, in the United States, the demand is five to nine square feet per person."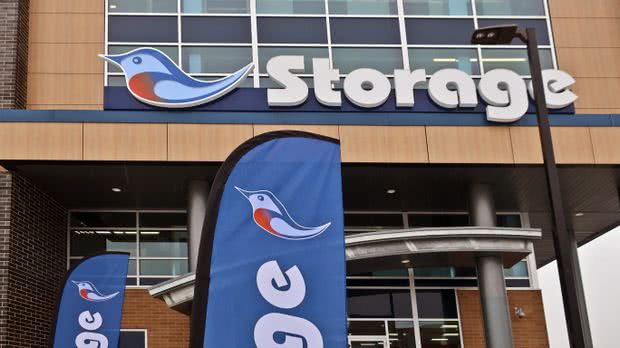 ---
"Developers are looking anywhere they can get good locations and access to traffic flow and a residential population. You also want to be close to commercial customers and be highly visible."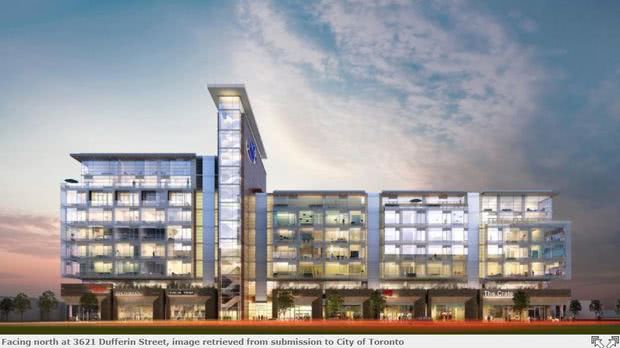 Ottawa-based Dymon Storage has announced an aggressive goal of building as many as 80 new facilities across the GTA over the next 10 years.
As storage competes for prime development sites, Dymon has been getting creative. In January, Dymon announced a plan for a nine-storey mixed-use development featuring self-storage, office and retail space at 850 York Mills in Toronto. Plans call for the nine-storey structure, designed by Tact Architecture, to have 58 per cent of the total floor area devoted to storage.
---
New developments are moving away from the stereotype of garage-style units. "The trend has been that women are the ones most likely to use self -storage and that's why they want to make sure they're clean and well-lit, with staff on site to help out, so that women feel safe. That's a change from old-style facilities that felt like rows of tin sheds in industrial areas. There's still a demand for that sort of thing, but it's more for storage of contractors' supplies," Mr. Bradley notes.
"Developers are looking anywhere they can get good locations and access to traffic flow and a residential population. You also want to be close to commercial customers and be highly visible."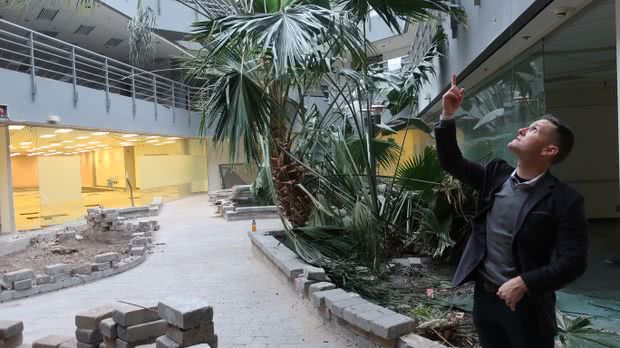 That's a reason Bluebird Storage leaped at the chance to acquire the former National Post building for $22-million and budget another $20-million for its conversion , says Reade DeCurtins, Bluebird's managing principal and head of global acquisitions and branding. "We develop what we call 'hot spot maps.' We look at the population and traffic within a five-kilometre radius of a site to find locations that we believe are underserviced."
---
Self Storage Snapshot
| | |
| --- | --- |
| 3,000 | Estimate of current self storage facilities across Canada. |
| 2-3 sq. ft. | Self storage space in Canada per capita. |
| 9 sq. ft. | U.S. per capita self-storage space in the 25 largest markets; an average of seven square feet a person nationally. |
| 10% | Average storage unit vacancy rate in the Greater Toronto Area, a historic low. |
| 65-85% | Percentage of self-storage tenants who are residential users. |
THE GLOBE AND MAIL | Wallace Immen | February 12, 2019 | Read complete article via the The Globe and Mail site or download article as a printable PDF.