Great News!

A highly visible, easily accessible, development property at 2055 Boundary Rd, Vancouver has been acquired.
Zoned I-2 Light Industrial (storage warehouse and car wash appropriate).
BTY Group has been hired to provide project management advisory services.
Besharat Friars Architects have been selected for architectural and interior design.
Our Offering Memorandum has now been refreshed with the property details and relaunched as at October 1, 2018.
Newly Acquired Property
We are pleased to announce that we have acquired an incredible property at 2055 Boundary Road, Vancouver, BC and we are excited to tell you all about it!.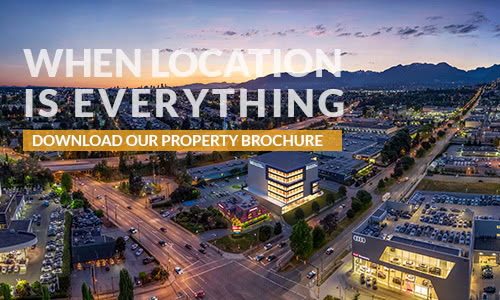 As previously reported, our capital raising efforts for our NationWide II Self Storage & Auto Wash Trust (NationWide II) went very well and we successfully raised approximately $12MM to-date. With this capital in hand, we were able to acquire our new property.
We have now refreshed our Offering Memorandum with the details of this new property and re-opened the books to continue with the capital raise needed to complete the financing for this project.
Architectural Contract Awarded!
Over the summer, we have been working closely with our project manager at BTY Group and also with Besharat Friars Architects (BFA), who have been engaged by NationWide II to provide both Architectural and Engineering services (BFA is experienced in designing and engineering several other multi-level urban self-storage buildings) and we will soon be ready to make application to the City of Vancouver for our development and build permits.
We do expect to have secured our development and build permits prior to summer 2019, however there are tenants occupying the currently existing building until August 2019, so this timing is ideal.
As we go forward with a development plan and acquire further information on our permits, we will provide investors with further updates.
Don't Miss Our Updates!
We are pleased to announce that we have launched a new Boundary Road Property overview page on our website where you will find all relevant project details, the latest investor updates and our latest architectural drawings and building pictures.
Email info@nationwideselfstorage.ca to be added to our email list and be sure to add our email address to your contacts so you don't miss an update.
---
This information is general in nature and does not constitute an offer to sell or an advertisement, solicitation, or recommendation to buy securities. Nothing on these pages constitutes investment, legal or tax advice, nor was it prepared in consideration of the investment objectives, financial situation, particular needs of any specific recipient. There can be no assurance that investments will perform as or be of the quality anticipated. There are risks associated with any investment.